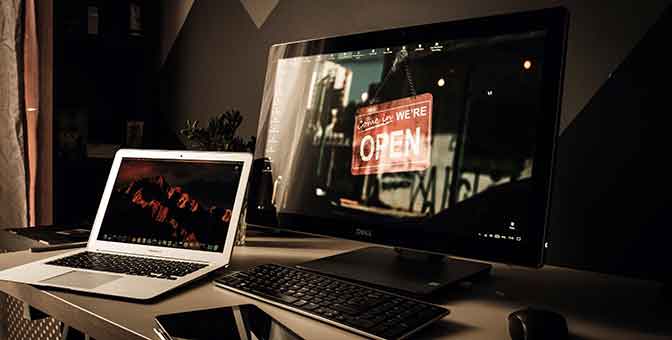 Is Self-Storage Value Pricing Ready for The Internet?
A while back, we talked about convenience and the Internet. Co-founder of Twitter Evan Williams all but said that the Internet is not about doing new things. Rather, it's about people doing what they already are doing, but with (much) more convenience.
Indeed, online move-in orders have increased dramatically over the last few years. While some self-storage providers are more online focused than others (does your company take on-line reservations yet?), the trend is clear. In the "Value Pricing on the Internet" panel at the 2019 SSA Fall Conference and Trade Show, where our own Dr. Warren Lieberman was a panelist, a number of data points were cited:
Bargain Storage Move-in Rate from Online Rentals: 97%;
STORExpress Online Reservation Conversion: 75% in 2019 (to August), 62% in 2018;
Five Star Storage Percentage of Move-ins from Online Reservations: 22% in2019 (to August), 19% in 2018.
In our last blog we discussed Dynamic Value (or Convenience or Differential) Pricing in self-storage. This is where the same unit type (same size and features) may be value priced differently because some are more convenient than others, mainly due to accessibility. The customer, usually at the store, gets to first understand, and then choose the price and convenience level they'd like.
The question then becomes, is the self-storage industry ready to offer value pricing choices on the Internet?
Let's first look at other industries that are currently incorporating value pricing capabilities into their websites. For many, airlines first come to mind. When you book your flight online, you will likely receive multiple options to upgrade your ticket. Translation: Opportunities to increase your convenience during your flight. These options range from being able to check-in luggage to upgrading your seat to pre-ordering a particular meal.
Two other industries that also come to mind: Hotels and rental cars. When you book an online hotel reservation, you are given the option to upgrade to a larger room with more accoutrements. The same can be said for rental cars, as you are given larger car and insurance (peace of mind) options, for example.
The online Value Pricing success factor.
What's the common element in all those industries? According to Warren, customers of these industries receive prior knowledge of opportunity to enhance the product or service they purchase (that is, prior to the actual use). When their customer books online, he or she is introduced to the upgrade options and given a chance to think about them. Remember Evan Williams, co-founder of twitter: People use the Internet not necessarily to do new things, but rather to do existing things more conveniently.
For the self-storage industry, the customer base tends to be less informed than in these other industries. Although Value Pricing works very well even though it is generally not currently incorporated into the on-line rental process (roughly one-third of customers currently choose to upgrade), our strong expectation is that doing so will enable Value Pricing to yield even greater incremental revenues. Once Value Pricing programs include an online education component that describes the upgrade options and their convenience benefits, we would not be surprised to see upgrade rates of 40% – 50% at mature stores.
The first foray into online value pricing is The Storage Group's 3-D Value Pricing Map™, which provides a real-time, 3-dimensional and interactive view of a storage facility layout and pricing options. (Think of how online stadium and theatre seating is done.) Veritec Solutions has integrated its self-storage revenue management system VRMS with the 3-D Value Pricing Map™. As such, we continue to look forward to the self-storage industry's advancement of value pricing online and are very excited about what the future offers.