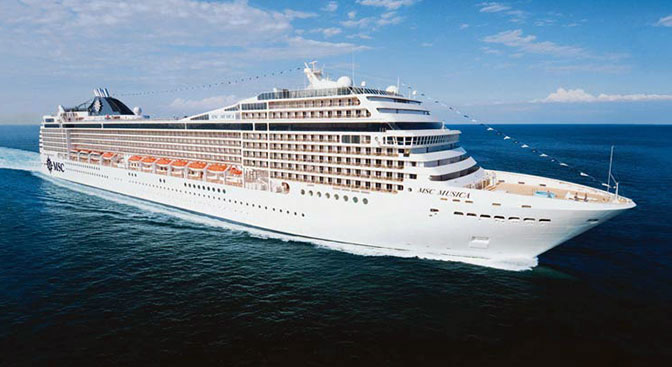 Background
Founded in 1990, MSC Cruises was one of the smaller cruise lines until rapid expansion from 2004 – 2012 propelled it to become one of the world's largest. It now operates 12 ships. In addition to its growth, MSC's operations tend to be more complex than other cruise lines because many of its cruises have overlapping itineraries.
As the company expanded, MSC's Senior Executives recognized that their Revenue Management processes and decision support capabilities had not evolved to keep pace with the cruise line's growth. Significant revenues were being "left on the table" and MSC's dynamic pricing capabilities were not sufficiently responsive to cabin supply and passenger demand imbalances.
MSC engaged Veritec Solutions to conduct a Revenue Management Opportunity Assessment in order to identify and prioritize the initiatives that should be undertaken to develop a comprehensive and state-of-the-art Revenue Management Program. A Revenue Management Road Map was needed to help staff understand what needed to be done, and how, so that the cruise line could better manage its inventory and achieve greater financial success.
Approach
In addition to conducting a comprehensive Revenue Management Assessment (see the British Airways Case Study for a description of the range of tasks we carried out), Veritec staff drew on their extensive experience across industries, including the cruise industry, to benchmark MSC's Revenue Management practices against industry leaders. Doing so provided a common language for Veritec, MSC's staff, and MSC's executives to highlight and discuss where and how MSC's Revenue Management capabilities were lacking. Quantitative financial estimates were made of the benefits associated with a wide range of improved Revenue Management and Pricing capabilities.
As many MSC staff had limited or no experience in the cruise industry outside of working for MSC, Veritec's cruise industry experience proved particularly useful as we were able to "teach" some MSC staff alternative ways in which they could carry out their responsibilities. In short, we were able to provide MSC staff with new perspectives on their responsibilities as well as potential actions they could take to help increase MSC's revenues.
Results
A multi-year Revenue Management and Pricing Road Map, recommending and detailing approximately a dozen initiatives was prepared. The Road Map included estimates of the resources necessary for its execution as well as the benefits that would be achieved. Improvements to key processes were indicated, highlighting specific areas in which revenue leakage was occurring and how such issues could be addressed. Veritec's experience in the cruise industry was particularly useful for this assignment as it enabled us to precisely identify operational practices that were preventing MSC from obtaining revenues that it could have been receiving.
---