Sales and Operations Planning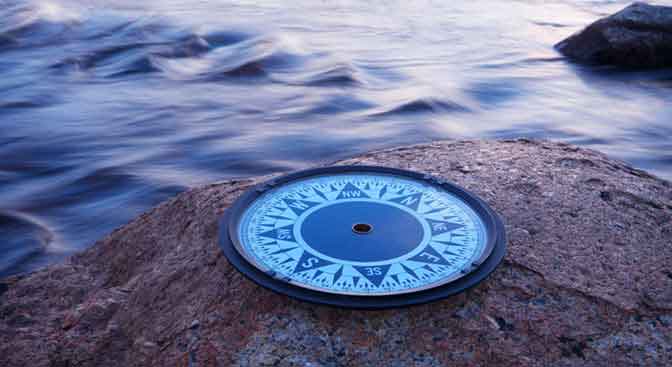 Why Is S&OP Important?
In product manufacturing and supply chain-oriented companies, the S&OP process and associated measurement tools can be a critical component to both short-term operational efficiencies and longer-term profitability.
With both demand-side and supply-side volatility, it becomes critical to balance supply availability with a consensus demand forecast to prioritize demand orders and appropriately set customer expectations. Often, this supply/demand balancing process is done reactively with sales, marketing, and operations allocating constrained products to customer orders, expediting product shipments or reconfiguring products to create the required models.
Why Veritec?
Veritec helps companies create a proactive sales and operations planning (S&OP) process that encompasses multiple timeframes to support both tactical and strategic decisions. The S&OP process guides internal and inter-company collaboration to balance committed supply with consensus demand forecasts. Through this process, a Plan of Record is created to which all functional teams execute.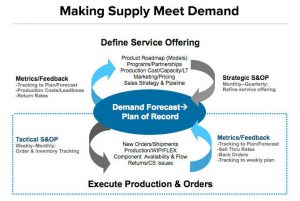 The diagram above is a conceptual flow representing an ideal relationship between the strategic and tactical aspects of the planning process. The strategic S&OP should relate to longer-term business growth, major asset decisions, and new initiatives, while the tactical S&OP relates to day to day transactional management and execution. These two aspects of the process need to be linked through disciplined feedback mechanisms including metrics and formal cross-functional communication. Where there are issues or exceptions, tactical and/or strategic plans and expectations may need to be updated to create a revised plan of record – and all impacted parties made clear on actions and communication necessary to manage to the new plan.
The positive impact of a smoothly functioning S&OP process and metrics can be enormous from both a quantitative and communication perspective.
Contact Veritec today to discuss how we can help you improve your planning and profitability!
For more information on this topic please check out our Amazon case study.