Seamless. Automatic. Continuous. Integration.
Your suite of applications is critical to running your day-to-day business. The Veritec Revenue Management System (VRMS) partners with the best in the self storage industry. Together, we provide you ease, efficiency and capability in running your business.
The modern architecture of your technology solution consists of its data and modular applications that serve a particular function and user segment. Whether you use your applications to support the operations of one, fifty, hundreds, or even thousands of stores, using VRMS as the gateway for your pricing functions enables you to make better decisions more effectively.
This modular architecture is both flexible and powerful; flexible to allow for future "plug and play" user-interfaces and applications integrations, and powerful by enabling further development of each component without affecting the other. VRMS takes full advantage by seamlessly integrating with your property management system (PMS). From there, you realize the integrated benefits of your digital marketing websites and other critical components.
Contact Us for more details.

We're the largest and oldest provider in the self storage industry of flexible website and advertising solutions, and we integrate with most major management software platforms. With 24 years in storage, we know what works. We're committed to providing you with better data to help guide your business decisions. Whether you need a website to seamlessly integrate with your RMS, modernize your advertising strategy and increase leads traffic, or level up your brand from 10 to 200 facilities, we're here for you every step of the way.

Your facilities are important to you, and to us. Use DoorSwap to lease your storage units, vehicle parking spaces, boats/RV and more. DoorSwap is an all-in-one cloud-based self-storage management software that automates tenant billing, drives online rentals, and provides insightful business analytics. DoorSwap is designed to provide multi-site tiered regional management features, is easy to learn, easy to use and with our list of integration partners we give you the power to choose the optimal deployment for your business.

G5 was founded in 2005 in Bend, Oregon, a magnet for explorers, trail blazers, and entrepreneurs. We develop end-to-end predictive marketing SaaS technology that amplifies the impact of real estate marketers seeking high net operating income. The G5 Intelligent Marketing Cloud leverages over a decade of innovations in digital marketing solutions including artificial intelligence (AI) and other emerging technologies. G5 makes it fast, convenient, and effortless for your renters to find and connect with your properties.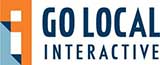 Go Local Interactive is a digital marketing agency focused on new customer acquisition for their clients. We provide customized solutions to answer clients' marketing needs across a variety of industries including home services, retail, and financial services. We are experts in effectively implementing, managing, and tracking clients' marketing efforts down to the local level – no matter the number or size of the service areas. We specialize in website development, search engine optimization, local listings management, content, social media, and paid media services.

Real time data at your fingertips. Comprehensive cloud-based management software for single and multi-facility self-storage operators. Self Storage Manager™ is a high-performance web-based management software program for single or multi-facility self-storage operators. It is designed to standardize and centralize operational control across all facilities, enabling corporate office and district managers to oversee operations from the convenience of their office desktop, with instant access to real-time information allowing them to make informed decisions and quickly react to market conditions.

SiteLink leads the self-storage industry for Windows and cloud-based self-storage management software and payment processing. As the industry continues to evolve, SiteLink brings you the right tools using today's technology. We listen to our customers' suggestions to enhance and add features. SiteLink users enjoy the collective experience of more than 15,000 operators. We exceed the strict SSAE 16 (SOC 1) Type II and PCI Level 1 Certifications to deliver peace of mind. SiteLink is cloud-based so you can do business from anywhere. SiteLink lets owners build the best websites so tenants can pay, reserve and rent online, 24/7 on any device.

Fun. Fast. Familiar. Know our story and our values. We make self-storage as easy as Amazon makes the online shopping experience. We create a familiar, fun experience, and we're fast and responsive! We love our jobs, and we love our customers. We know our clients need a team of dedicated folks who know not only the ins and outs of self-storage but also how to fill units with renters and streamline the rental process. We empower people to find freedom in their lives and maximize potential.

Better facility management software. More time to focus on your business. You run a storage facility and you need to run it efficiently. We built storEDGE Software to help you do just that. Our all-in-one, intuitive solution empowers you to focus more time on things like taking care of your tenants and growing your business — and less time piecing together different tools — ultimately leading to lost revenue and inefficient marketing spend. After all, if our business doesn't help you run yours more smoothly, we're not doing our job well.

We provide an industry infrastructure so operators can harness innovative technologies of their choice. Hummingbird is a property management system (PMS) built for the self-storage industry by self-storage owners. Nectar is a Global Distribution System built to give independent self storage operators the competitive edge they need to compete with the REITs through a completely open API platform. Mariposa is the industry's first fully transactional web product built to handle every aspect of your customer's storage experience.

The Storage Group provides expert, industry-leading self storage digital marketing and online technology to improve facilities' online presence, drive higher conversion rates and increase revenue. We are known for our premier facility branded websites with seamless integration through ClickandStor™️ Online Rental Suite, the industry's original online storage rental tool to reserve, move-in and make payments 24/7. Our expert services help you to stay up-to-date on the latest industry trends for search engine marketing (SEO), pay-per-click advertising (PPC), social media, and more.
Property Management Systems
Digital Marketing Services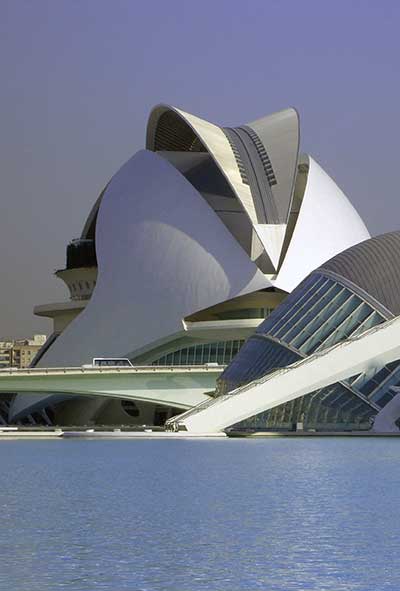 Future-Proofing with VRMS
VRMS is integrated to the PMS at the data level. All the revenue management capabilities in the form of price recommendations are exported to the PMS daily. The process is automatic. No importing data. No exporting data. No complex data mapping. No expensive programming.
Once the VRMS data resides in the PMS, any other PMS integrated applications can fully utilize this data. For example, depending on your PMS, VRMS patent-pending Value Pricing data can be utilized in multiple ways:
Displayed as upgrade options on your website during order placement by the shopping cart application;
Displayed as upgrade options to your call center application, and the call center representative can offer such upgrades verbally over the phone.
Pricing lists with upgrade data can be delivered daily to the store manager so he or she can more personally present the upgrade options.
The possibilities are virtually endless, future-proofing your revenue management opportunities.
Need More Information?
Contact Veritec today to discuss how VRMS can help your self-storage business achieve sustained revenue and profitability growth.