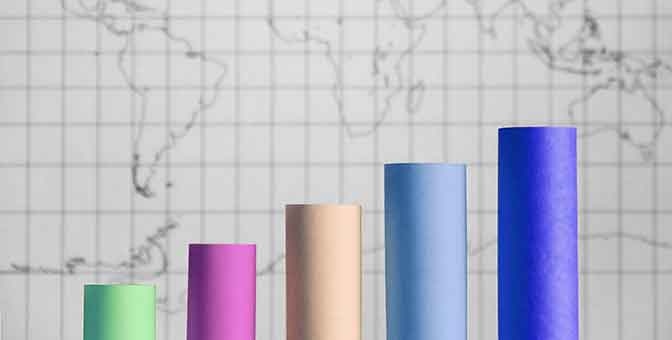 Devon Self Storage: Realizing the Benefits of VRMS
In an earlier blog, we talked about how Devon Self Storage rolled out the Veritec Revenue Management System (VRMS) to its facilities. Now, we will explore the benefits being obtained.
To recap: Devon Self Storage, with 25 years of experience in Self Storage, rolled out VRMS to its facilities in April 2018. Devon presently has self-storage facilities across the U.S. in 12 states. The company takes pride in their selection of facility features, upkeep, and knowledgeable storage professionals. Their dedication to customers is illustrated by consistently high reviews and repeat business.
"We are honored to have Devon Self Storage as a customer of ours. We look forward to Devon experiencing increased revenues with VRMS,"said Dr. Warren Lieberman, President of Veritec Solutions.
After rolling out VRMS to their facilities, Devon began realizing benefits almost immediately, starting with new customer move-ins. (Devon, as part of their configuration, chose to offer three prices for each unit group, based on the relative convenience of the available units. VRMS dynamically determines the price for which units can be rented, as it tracks move-ins and move-outs each day. Consequently, the relative convenience, and the reflected price, of each available unit changes over time. )
"In the first month almost 30% of our customers chose to upgrade to a Best Value or Deluxe unit. As we have gained experience with the Value Pricing programs, our customers are upgrading at an even higher rate. As of June (2018) that percentage has grown to more than 35%," according to Angus Morrison, Executive VP of Operations. Our revenue from move-ins is more than 4% higher than what it would have been without Value Pricing."
He continues, "June had net growth in rental rates of $5,651 in additional monthly revenue. If we assume that those customers stay for an average of 12 months, the upgraded rates would yield an additional $67,452 over the next year from customers that began their rentals during one month of leasing activity."
This is not just for new customer move-ins. What about those customers with existing leases?
"In June, Devon sent out 1,107 rate increase letters for a total increase of $12,113 in monthly increased rent," said Mr. Morrison.
And Devon uses VRMS to help determine base rental rates. Mr. Morrison summarizes, "Looking at data as of March 31st, our Gross Potential Rent was $3,147,220 while our Actual Occupied rates were $2,386,090. Compare that to July 31st and our Gross Potential was $3,157,974 but our actual rent had grown to $2,524,347. Overall, we are pleased with the performance thus far in 2018."
While no doubt, the credit really goes to the good people who run Devon Self Storage. Veritec Solutions is proud to be a contributing member. And, like Devon, Veritec is dedicated to its customers.