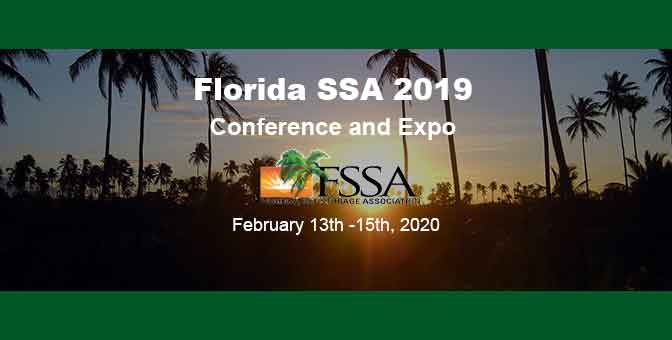 Florida SSA 2019 Conference and Expo
We are pleased to announce that Dr. Warren Lieberman, President of Veritec Solutions, will be hosting a session on a much sought-after topic, Latest Trends in Pricing and Revenue Management, at the Florida Self Storage Association's 2019 Conference and Expo. Warren's talk will be on the morning of Friday, February 15th. The conference will be held February 13–15 at the Embassy Suites by Hilton Orlando Lake Buena Vista South, Kissimmee, Florida.
Warren will be discussing how different approaches to raising customer rents can have a profound impact on the revenues and profits earned at a self-storage facility. The same is true for how move-in rates and move-in concessions are managed.
In his presentation, he will share best practices in revenue management and pricing within the self-storage industry, and in other industries as well. The goal is to identify opportunities available to any self-storage operator regardless of portfolio size.
Warren will address questions such as:
Should customer rents be allowed to exceed the street rate?
What factors should affect the amount of a rent increase?
How can revenues be increased for a lease-up store?
What are the financial impacts of a small price increase?
How often do customers move-out due to a rent increase?
He will even do some "myth-busting," based on real-world examples that, interestingly, might run counter to conventional wisdom.
Don't miss this opportunity to see how these insights can significantly help increase your revenues through time-tested revenue management and pricing strategies!
Registration information for the Florida SSA 2019 Conference & Expo here.