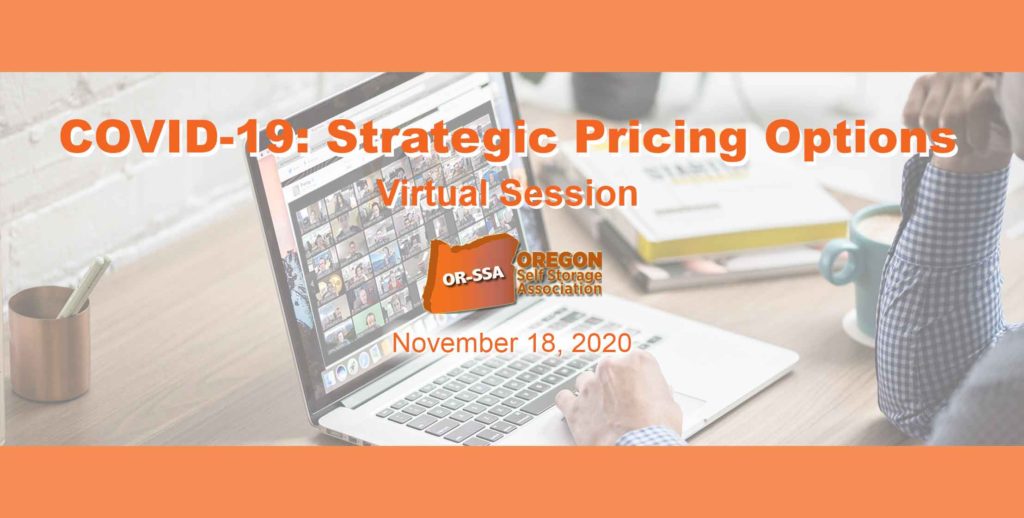 COVID-19 Pricing Strategies Announcement
We are pleased to announce that Dr. Warren Lieberman, President of Veritec Solutions, has been asked again to offer his insightful presentation on self-storage COVID-19 pricing strategies. This time, he will be presenting virtually to the Oregon Self-Storage Association on November 18th from 10:10 – 10:55AM Pacific Time.
See the Oregon Self Storage Association Events page for registration and event information.
Like so many businesses, COVID-19 has affected self-storage, often in rather extreme ways. Based on pricing studies of thousands of self-storage stores across the United States, Warren will outline the pricing strategies that have emerged during this pandemic. He will discuss the relative advantages and disadvantages of each strategy.
With COVID-19, Warren has observed many self-storage operators taking a rather risk averse approach to prices and their increases. Among the many insights provided, he will highlight instances where taking too safe an approach may in fact increase risk in the longer term.
What makes this presentation so relevant is not only the currency of COVID-19, but also the future. COVID-19 increasingly appears to be one of a series of ongoing emergencies from wildfires in the west to hurricanes in the south. These states of emergencies appear to be the "new normal": The resultant pricing strategies are no longer a one-off event, but rather an increasingly integral one.