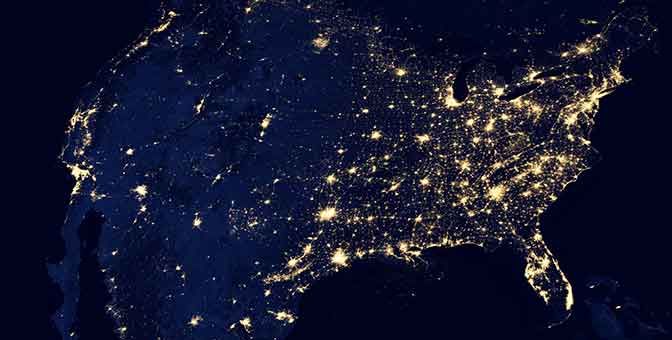 A Confusing State of Pricing Affairs
As states-of-emergency were declared in each of the 50 states in the US, a variety of pricing-related regulations took effect. Each state has its own specific rules on how much businesses can change their prices. In some cases, regulations are quite specific while others, they require a certain amount of interpretation. We note a number of interesting differences, according to Findlaw and Self Storage Association's 50-State Pricing Requirement During States of Emergency.
First, please note that this blog and resource references are for informational purposes only. It is not intended to be nor should it be construed as legal advice.
For example, the state of Kansas seems to be more specific. For businesses that provide a "necessary property or service", they cannot "'profiteer from a disaster' by charging 25% or more than the pre-disaster price for such goods/services". Offenders are "punishable by up to $10,000 per violation."
Arkansas and California appear to prohibit price increases of "more than 10% over the cost of these items immediately preceding the declaration." Still other states have their own, different permissible amounts along with different penalties for non-compliance.
Then there are states that are less specific. For instance, businesses in Virginia cannot be "during a time of disaster, selling, leasing, or licensing 'any necessary goods and services at an unconscionable price.'" Offenders can be "punishable by a civil penalty of up to $2,500 per violation". Pennsylvania and Rhode Island use similar terminology, while Tennessee uses the term "grossly excessive". Penalties differ in each instance. These are just a few examples.
Still other states such as Indiana seem to regulate only the price on "fuel sales", while Idaho seems to expand its regulation to "fuel or food, pharmaceuticals, or water for human consumption at an exorbitant or excessive price".
Charting a course.
Complying with the regulations of even one state can be a challenge, as regulatory interpretation and legal opinions may vary. However, when operators have stores in many states, maintaining compliance can be a herculean task.
Fortunately, for self storage operators, they can turn to industry associations such as the Self Storage Association (SSA), Inside Self Storage (ISS), and state-specific self-storage associations. These associations have a wealth of resources and workshops to help guide operators.
In addition, many technology vendors have implemented enhancements to their products to help self-storage operators comply with varying state rules. In an upcoming blog, we will highlight some of the specific enhancements to VRMS that have enabled multi-state operators to manage the prices at their stores more profitably than would otherwise have been possible.