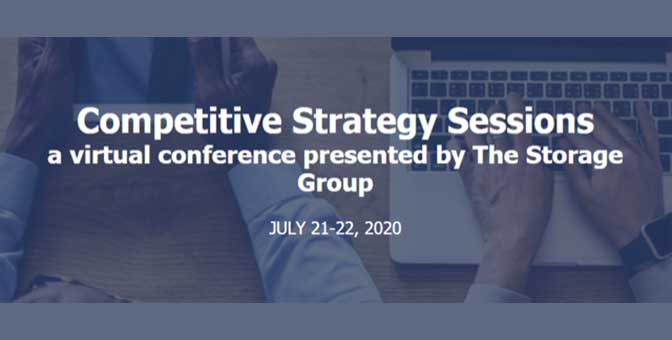 Competitive Strategy Sessions on July 21st and 22nd!
Dr. Warren Lieberman, President of Veritec Solutions, will be conducting a self-storage pricing strategy session as part of The Storage Group's Competitive Strategy Sessions on July 22, 2020 at 2:45PM EDT.
This event starts at 9:00AM EDT and is a 2 day virtual conference, where you'll learn from a Who's-Who list of visionary self storage pros. You'll get to network with industry pros, experience the latest products and services, and gain useful knowledge and resources to grow your business. In addition to Warren at Veritec Solutions, you will also get to hear experts from the the following firms:
Call Here Self Storage Call Center
Haviland Storage Services
Investment Real Estate, LLC
SelfStorageAuction.com
Self Storage Legal Network
Storage Asset Management
Storage Commander Cloud Software
Storage Protectors
Veritec Solutions
VizPin
ClickandStor® Online Rental Suite
Get full event details and schedule here.  Register now for this virtual conference where you can attend from the comfort of your office!
Thank you to The Storage Group for hosting this exciting conference!