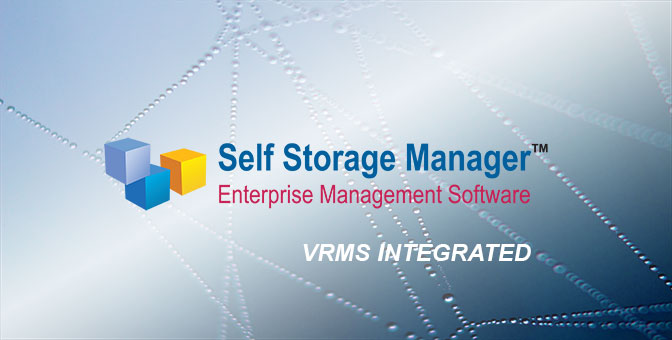 E-SoftSys and Veritec Solutions Integrate their Self-Storage Property and Revenue Management Systems
Self-Storage Operators to benefit from seamless integration of a leading provider of management software and industry's leading and widely used pricing and revenue management system.
BLUE BELL, PA. AND BELMONT, CA.
E-SoftSys and Veritec Solutions, leaders in self-storage enterprise management and revenue management systems, respectively, are pleased to announce that they have integrated, E-SoftSys' enterprise management system, Self Storage ManagerTM (SSM) and Veritec Solutions revenue management system, VRMS.
The integration is rooted in their complementary strengths in enterprise management and revenue management. Self-storage operators will be able to realize the best of both worlds in one seamless user experience. Operators using SSM can now use VRMS to manage prices and customer rents efficiently and for maximum financial success. SSM data is seamlessly and automatically imported into VRMS on a daily basis with no action or maintenance needed by the self-storage operator. Pricing changes made in VRMS are uploaded into SSM for implementation. Storage operators will be able to implement pricing changes both at unit level and unit type level.
"We are excited to have this tight integration with Veritec Solutions. We strive to have close collaboration with the leaders in the self-storage industry. SSM clients will now be able to leverage the advanced revenue management capabilities of VRMS," said Kat Shenoy, President & CEO of E-SoftSys.
"We are delighted that operators using SSM can now realize the revenue benefits made possible by VRMS. VRMS has a proven track record of enabling self-storage operators to obtain revenue increases of 9 to 14 percent, and sometimes more than that. We are thrilled that this integration will enable many more mid-size and larger operators to obtain greater financial success as well as have easier access to critical data for a wide variety of analytics. We strive to make the user experience as our top priority," said Dr. Warren Lieberman, President of Veritec Solutions.
Self Storage Manager is a fully cloud based enterprise management software designed for both single- and multi-facility self-storage operators. The SSM suite of products helps storage operators to manage all aspects of their business including contactless rentals, lead tracking, lead management, billing, payment collections, business performance analysis and much more. SSM is fully compatible with multiple browsers and can be accessed from anywhere at anytime with any device. SSM also assists storage operators to automate their business processes with predefined workflows, follow up tasks, drip campaigns, texts and voice alerts.
VRMS is a state-of-the art revenue management system that provides competitive data-driven starting rate guidance. VRMS also provides rent increase guidance that enables operators to obtain higher revenues, even while reducing resultant move-outs. VRMS includes the industry-leading and patent pending Value (Convenience) Pricing implementation that automatically and dynamically differentiates pricing for similar units to further realize increased revenues while simultaneously expanding customer choice.
The combined benefits in property and revenue management systems now give self-storage operators unparalleled capabilities to increase their operational scale and scope with enterprise management, while at the same time crucially expand their bottom line with revenue management.
About E-SoftSys
E-SoftSys offers a complete suite of products and services that include Self Storage ManagerTM– Comprehensive management software for single and multi-facility operators; Online Reservations and Rentals with Electronic Signature & Digital Storage of leases; e-CRM – Fully Integrated Customer Relationship Management (CRM) module, designed specifically for the self-storage industry and multi-facility operators for creating inquiries, reservations, rentals, capture lead to rental conversion ratios, with interfaces to leading phone systems; Call Tracker module to monitor call recordings, capture valuable statistics including lead to rental conversion ratios, cost per lead, capture cost per lead, cost per rental & measure ROI on advertising campaigns; SSM Text Messenger – A cloud based automatic payment reminder and past due alerts system designed to reduce the manager's time on collection calls; Customer Portal – A self-help interactive portal for customers to view their account history and balance, make payments, enable or disable autopay, schedule move-outs, update their contact information and more; Android Tablet/Mobile Phone based Site Walk Through & Work Order Management Module for site managers to perform lock checks, enter unit maintenance notes, mark units for move outs, create work orders for maintenance activities and much more; Other Interfaces – QlikViewTM Business Intelligence and Analytics, API integration to leading website providers, call center service providers, revenue management service providers, tenant insurance companies, cloud based gate systems and Lead Aggregators; 24/7 Customer Support – with Dedicated Team and Project Manager assigned for large operator implementations, as well as periodic upgrades to the software programs.
Self Storage Manager has been implemented by many single and multi-facility companies in North America, South America, Europe, the Middle East and Asia-Pacific. For more information, please contact E-SoftSys at 800-469-1740 Ext. 1, or by visiting www.selfstoragemanager.com.
About Veritec Solutions Inc
Veritec Solutions is a thought leader in revenue management with its cloud-based software system, VRMS, for multi-store self-storage operators. VRMS is both a technology solution and a facilitated discipline that helps self-storage operators achieve significantly greater revenues and profits. VRMS includes starting rate guidance for new move-ins, rent increase guidance for existing customers, and dynamic patent-pending Value/Convenience Pricing implementation for differentiated storage units within a unit group. VRMS tightly integrates with the self-storage operator's property management system. Leveraging its thought leadership, Veritec Solutions also provides consulting and support. For more information, contact Veritec Solutions at +1-650-620-0000, via email at Info@VeritecSolutions.com, or visit http://www.VeritecSolutions.com.