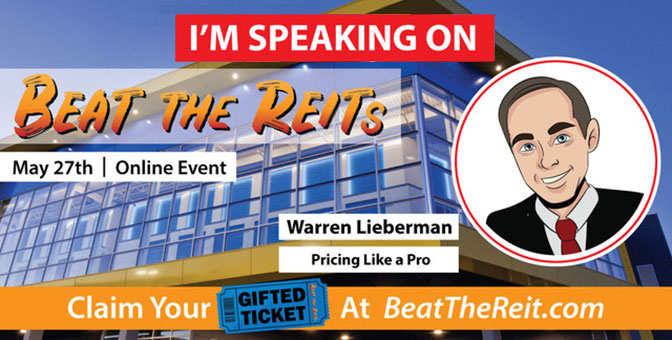 Beat The REITs Summit on May 27, 2020!
We are pleased to announce that Dr. Warren Lieberman, President of Veritec Solutions, will be a panelist on Jim Ross's Beat The REITs Summit of 2020, held on May 27th. This event is for self storage operators, and the entire event is online so you can watch the presentations from the comfort of your own home or office.
Warren will be sharing his expertise in self storage revenue management systems.  He will go over:
Pricing behaviors of four large storage operators
Overview of Veritec's own self storage pricing system, VRMS
Key principles of VRMS
VRMS User Interface
Review of Key Performance Indicators (KPI)
Competitive Pricing
Value or Differentiated Pricing Overview
Rent Increase Philosophy
In addition to Warren, there will be 30+ expert speakers on operations, marketing, sales, revenue and much more. It's this year's must attend event!
And…for a limited time you can get a free pass to watch all the presentations from all the speakers at www.BeatTheReit.com.