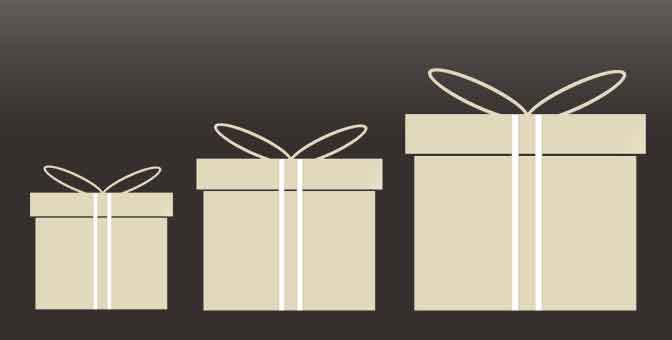 Why "Good, Better, Best Pricing" is Transforming The Self Storage Industry
The self storage industry is becoming increasingly competitive with each passing year. Whether you're a small facility owner or REIT, competing in today's market is challenging for everyone. There are many ways to combat the competition, however, and staying up to date with competitive pricing is one of them. In the economic downturn of 2008, many smaller facility owners struggled to maintain high occupancy levels. In hindsight, REITs such as Life Storage, Public Storage, and Extra Space were not only maintaining occupancy, but they were thriving.
How You Can Compete More Effectively with the REIT's
For years now, big-box REITs have been using analytics to drive their competitive pricing strategy. With "Value Pricing", your facility can compete much more effectively against the REIT's as well as your other competitors, because Value Pricing provides you with critical demand and pricing data to help your facility better price and fill units. And, the recent integration of Veritec Solutions into The Storage Group's (TSG) 3-D Value Pricing Map™ allows facility owners to do just that even better than before.
Technology That Helps Facilities
The new 3-D Value Pricing Map™ operates with TSG's premium online rental tool ClickandStor® 3.0, which you can learn more about here. This new feature is very similar to the online ticket purchasing process available with live stadium events, such as concerts and professional sports games. Veritec Solutions' Value Pricing approach gives facility owners dynamic pricing rates that reflect the relative convenience of available units. This sets Veritec Solutions apart from the competition by giving facilities the ability to market units to the customer with value pricing markers (good, better, best unit profile) to drive business more effectively online and increase revenue. Veritec Solutions, in coordination with The Storage Group, recently announced a new 3-D Value Pricing Map™.
This new technology creates a 3-D rendering of a facility layout, and units are assigned their level of desirability, (i.e., good, better, best). With Veritec Solution's suggested pricing and daily reports, facility owners can adjust their pricing to compete in their local market and provide their customers with options that best fit their rental needs. For facilities using Value Pricing, this new integration provides a more advanced and user-friendly way of integrating both pricing and facility maps into the enhanced rental experience. In a time where the customer experience is more important than ever before, and competition is at an all-time high, adopting a 3-D Value Pricing Map™ can help your facility upsell units.
How To Increase ROI with an End-User Focused Experience
With the integration of Veritec Solutions' expert data into the 3-D Value Pricing Map™, facility owners can now implement pricing strategies that are customized to their facility and their market, increasing profitability. This cutting edge technology is the first of its kind in the self-storage industry. This integration was developed with the idea that facility owners can streamline the customer rental process while creating additional ROI.
The Storage Group's 3-D Value Pricing Map™ is end-user focused, designed to help customers feel like they're in control by selecting a unit that meets both their needs and budget. With a visual experience, facility websites can help engage potential customers by showing them where security and convenience are best. For example, facilities can charge customers more for a unit that is near the leasing office or fewer turns from an elevator, an upcharge that many customers will pay because they value the ease of access or close proximity to the front of the facility.
Why Refining The Customer Process Is Vital
Without a great customer experience, facilities can flail and struggle to stay profitable. In the digital age, one of the best things you can do for potential customers is to have a rental process that is clear and easy to navigate. Bad experiences mean that people are more likely to leave negative customer reviews on Google or Yelp, creating a cycle that can be difficult to break.
For customers that don't want to blindly rent a unit based on size and cost alone, having an interactive facility map puts the power back in their hands. Having that superior customer experience can really help a facility shine, increasing positive customer reviews, which can help potential customers choose you over the competition. We've all had a bad customer experience, but your facility shouldn't be one of them.
When your facility works on refining the customer process, consider the things customers value in their rental experience. By prioritizing the customer experience, you can help your facility thrive and compete with even the most popular facilities in your area.
The Result of The "Good, Better, Best" Model
Typically, when a facility adopts Value Pricing, it can expect to see overall revenue from move-ins increase 4 – 9 percent. For facilities trying to maximize revenue and occupancy, this can yield a huge increase in profitability! At many facilities across the United States and in other countries, customer upgrade rates of 30 – 35% are common.
Many facilities see an increase of more than $2,000/month in incremental revenue from Value Pricing. Coming in at over $24,000 annually in increased revenue, this can help pay for site maintenance, upgrades, or just create more money in your pocket!
Value Pricing works because it provides options – gone are the days of thinking that there is "one" perfect price for a unit. In a time where digital marketing has made it possible for self storage companies with smaller portfolios to compete at the same level as REITs and companies with larger portfolios, it's vital that units are appropriately priced. With Veritec Solution's Value Pricing and The Storage Group's 3-D Value Pricing Map™, there's never been a better time to start optimizing your rentals and improving your customer experience.