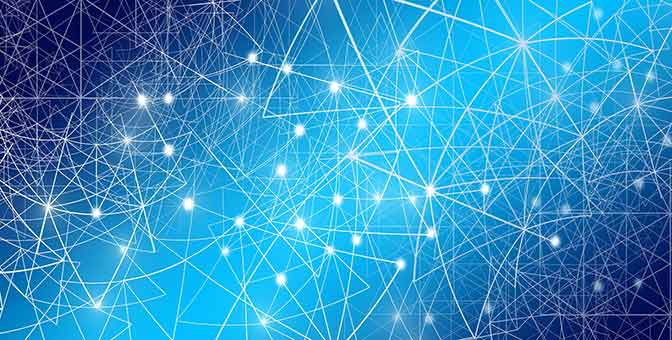 VRMS Integration with The Storage Group's New 3-D Value Pricing Map™
We are happy to announce our Veritec Revenue Management System (VRMS) integration into The Storage Group's (TSG) new 3-D Value Pricing Map™. 3-D Value Pricing Map™ operates with TSG's premium online rental tool ClickandStor®. This cutting edge technology is the first of its kind for the self-storage industry. The Veritec Solutions integration of data with TSG's state-of-the-art 3-D Value Pricing Map™ provides facility owners with additional revenue optimization and streamlines the customer rental process.
"Veritec Solutions has always been an end-user focused firm. We are a business to business company whose underlying motive is driven by creating a streamlined rental experience for self storage customers. The most successful revenue management programs are the programs that best integrate customer service aspects," said Dr. Warren Lieberman, President, Veritec Solutions. "Developing a pricing solution with a tiered program that provides a well-understood, comprehensive user interface is our goal," said Lieberman.
The Storage Group's 3-D Value Pricing Map™ provides a real-time, 3-dimensional and interactive view of a facility layout and pricing options. 3-D Value Pricing Map™ gives prospective customers an opportunity to select and immediately rent or reserve a unit that best meets their match between price and amenities. Customers may prefer to be close to the facility's office, on the first floor, closer to an elevator, entry door, security camera, or any other amenity that an operator identifies. Veritec Solutions' tiered pricing system reflects the changes in the desirability of a unit based on a variety of factors to create a pricing system that optimizes unit marketability to the customer while aiding in facility profitability.
"3-D Value Pricing Map™ improves the experience for the end-user while simultaneously helping facility owners upsell units. TSG is excited to help facilities compete against REITs and other big-box competitors by providing them the most advanced pricing software in the market," said Steve Lucas, CEO, The Storage Group. "We're proud to integrate with Veritec Solutions as the provider of the tiered pricing for our 3-D Value Pricing Map™. We only partner with the top companies in the industry, and we find that Veritec Solutions is a constant innovator in optimizing the way facilities increase profitability," said Lucas.
Veritec Solutions gives facility owners dynamic pricing rates. This sets Veritec Solutions apart from the competition by giving facilities the ability to market units to the customer with value pricing markers (good, better, best unit profile) to drive business more effectively online and increase revenue. This new feature is very similar to the online ticket purchasing process available with live stadium events, such as concerts and professional sports games. By providing more knowledge to help the decision-making process for the customer, this improves buyer confidence with online transactions. By incorporating Veritec Solutions in the online rental tool 3-D Value Pricing Map™, facility owners are able to implement pricing strategies that are customized to their facility and their market, increasing profitability.
About Veritec Solutions
Veritec Solutions helps Self Storage operators earn greater revenues and profits through Revenue Management and Pricing Analytics. Self Storage operators can subscribe to Veritec's Self Storage Revenue Management System (fully integrated with multiple Property Management Systems) to obtain guidance on setting starting/web rates for new move-ins, rent increases for current customers, and implementing Value Pricing/Convenience Pricing which is Veritec's dynamic and automated software for enabling higher rents to be obtained for more convenient and available units within each unit group. Veritec also provides Revenue Management and Pricing consulting support to Self Storage companies. For more information visit www.veritecsolutions.com or call +1-650-620-0000.
About The Storage Group
The Storage Group provides cutting-edge products and services that ensure success and improved customer experiences through technology, marketing, and consulting. TSG services include Website Development, Search Engine Optimization, Pay-Per-Click Advertising, Reputation Management, Software Development and more. The Storage Group first introduced the self-storage industry to online rentals in 2011 with ClickandStor®. The Storage Group optimizes web presence, boosts occupancy rates, and produces higher returns on investment. To learn more about The Storage Group, please visit: www.storageinternetmarketing.com or call 1+407-392-2328.