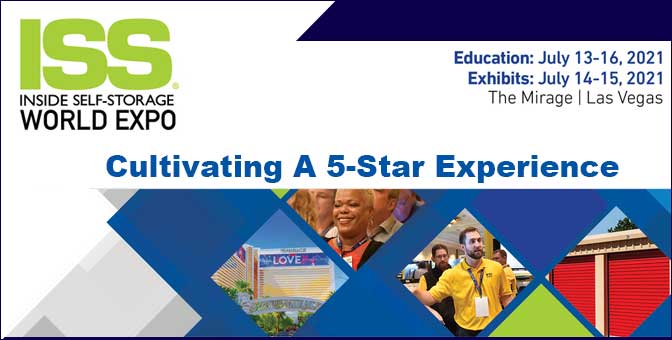 Cultivating A 5-Star Experience In Self Storage
How to Foresee and Meet the Needs of Your Self-Storage Customer.
Inside Self-Storage World Expo is here!  Dr. Warren Lieberman, President of Veritec Solutions, will be a panelist on an intriguing and important topic: How to cultivate a 5-star experience for your self-storage customer.  This panel will be held on Wednesday, July 14th, from 9:30AM to 10:30AM in The Mirage, Room Montego C, Las Vegas.
Joining Warren will be Mr. Kevin Kerr, Marketing Manager at Storage Commander Software, and Mr. Steve Lucas, CEO and Managing Partner at The Storage Group.
The restaurant and hospitality industries originated the idea of the five-star service experience. Now more and more businesses such as self-storage are adopting such a concept and practice.  But to achieve this five-star experience, every point of contact — from prospect to customer — should deliver an excellent "customer experience" (CX). Here's how to craft one that wins the rental, time and time again.
You'll learn:
The cycle of the customer journey.
The value proposition of five-star service.
Tools to transform and optimize your CX.
The best practices for implementing a gold standard within your team.
How to measure the CX return on investment.
Register now for the ISS World Expo at The Mirage in Las Vegas!