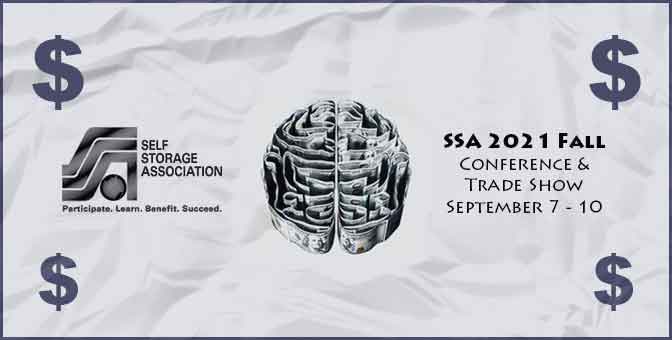 The Intersection of Pricing and Customer Psychology
Join Dr. Warren Lieberman, President of Veritec Solutions, at his thought-provoking talk about how customer psychology impacts pricing decisions. Warren will be speaking at the Self Storage Association's (SSA) 2021 Fall Conference and Trade Show, on Thursday, September 9th. The Conference will be held at the MGM Grand in Las Vegas. Warren's talk will be held in the Terrace Ballroom 151.
When setting prices, there are a variety of ways in which psychology and pricing interact. Some of these interactions are so subtle that you don't even realize their impacts. In this session, Warren will highlight ways in which rate setting decisions as well as consumer buying decisions can be influenced in unexpected ways.
He will illustrate how data-driven decision making can help mitigate influences that lead to sub-optimal decision making. Warren will provide practical tips and suggestions operators can take to counter decision making biases that often result in reduced revenues and profits. He will also identify specific steps operators can take to capitalize on aspects of customer psychology so that customer service, revenues, and profits all increase.
Don't miss this opportunity to see how awareness of these psychological factors can significantly improve your revenues through time-tested revenue management and pricing strategies!
For more scheduling and registration information, check out the SSA 2021 Fall Conference and Trade Show here! Note that this link may update over time to new SSA events as they occur.