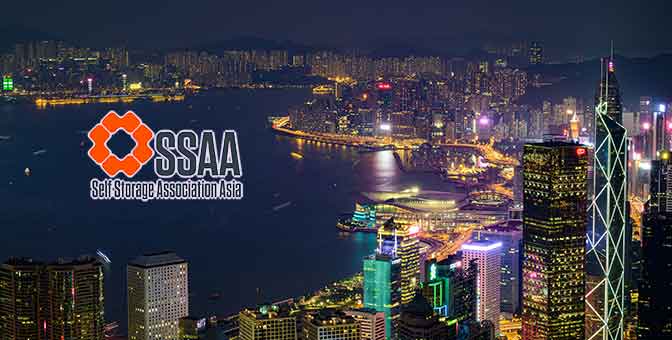 Veritec Solutions and SSAA
We are pleased to announce that Warren Lieberman, President of Veritec Solutions, will be giving an introductory presentation to the members of the Self Storage Association Asia (SSAA)! Warren will be presenting to SSAA members on February 23rd at 11AM, Hong Kong Time.
SSAA's mission is to help grow and preserve Asia region's self-storage businesses. Its members include Asia's self-storage industry owners, investors, managers, and suppliers. SSAA's mission is to focus on education, government advocacy, key introductions, networking, and research. Accordingly, SSAA encourages self-storage industry Asia's participants to join and further realize each member's and the overall industry potential.
With regard to strategic priorities, SSAA focus includes encouraging global best practices, showcasing members who operate at a high level and standard, advocating for the industry to governments, keeping members updated with the latest industry information, and sharing a portfolio of industry product and services.
In that vein, Veritec Solutions continues its advocacy on the self-storage industry education and development.  In particular, the Company has been a pioneer in self-storage revenue management. Veritec Solutions has emphasized revenue management education from the very beginning. If a facility better optimizes its pricing and practices, then its full revenue potential can be better realized. Conversely, revenue not realized at the pricing moment, is revenue forever lost.
Warren will be talking about revenue management best practices, lessons learned through our long experience in the field, and what operators can starting doing today.  Today, Veritec Solutions is recognized as powering much of the dynamic "Good", "Better", "Best" pricing.  Veritec Solutions and SSAA: We look forward to our continued educational advocacy together.