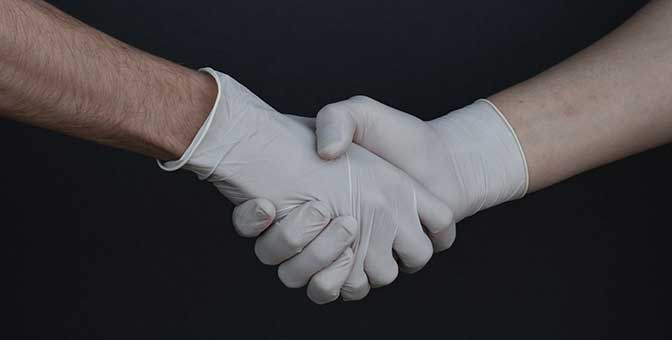 Unprecedented Times: The Coronavirus COVID-19
Like you, I have been living through the changes brought upon us by COVID-19. While my team and I are not health experts, we can appreciate the analytics behind the decisions for such social separation practices and policies. Together, we need to "flatten the curve" of infection rates.
You can check out the latest information from the World Health Organization and the United States Centers for Disease Control and Prevention (CDC).
Our hearts and thoughts go out to all that have been affected by the virus, from loved ones directly impacted, to families, to health care workers, and to communities at large.
Rest assured that Veritec Solutions continues to serve our clients as we always have. Our Client Managers continue their focus on meeting and exceeding client expectations. We have always embraced remote technologies and virtual meetings as part of our regular business practices. Now we may have to do that more, in place of face-to-face meetings that we so value. But, together, we shall get through these trying times.
Our Self Storage revenue management system VRMS continues to deliver services to clients worldwide, from Asia all the way to Africa. While our lives may be disrupted, we expect little impact to the VRMS cloud-based delivery model. VRMS will continue to offer its array of services from price signaling to value pricing, while generating thousands upon thousands of pricing guidances daily.
We would also like to take a moment to reflect and to express our appreciation to our clients, our partners, our employees, and our community. We wish you the best through these trying times. Support your communities where you can and stay safe.
The impact of COVID-19 can and will continue to evolve. We remain committed to providing you the services and the solutions you expect.