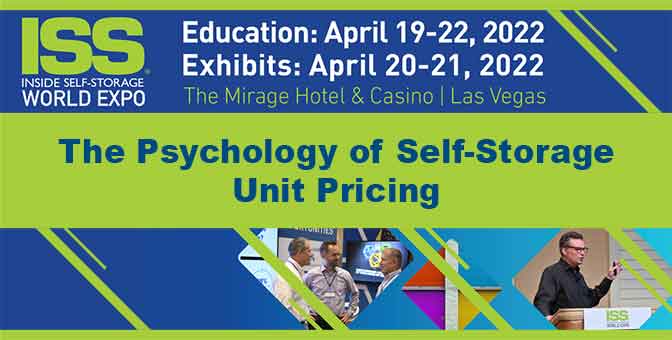 The Psychology of Self-Storage Unit Pricing Table Talk
Should psychology play into your pricing decisions? Believe it or not…Absolutely! But how…?
We are excited to announce that Dr. Warren Lieberman, President of Veritec Solutions, will be hosting an in-person table talk on a fascinating topic: How psychology factors into self-storage pricing decisions. This table talk will be part of the Inside Self Storage World Expo at The Mirage in Las Vegas, NV. Warren will be holding the table talk on Wednesday, April 20th at 2:00PM.
It is critically important to be aware of customer psychology and the interactions between psychology and the success of pricing (including rent increase) decisions because that will directly affect your bottom line financials. Warren will discuss the following topics on psychology and pricing:
How certain common biases often influence pricing decisions.
Ways to overcome these biases so you achieve better financial results.
Incorporating an understanding of customer psychology into store-manager scripting and web-site design to help guide customers to the unit and price that works best for them (while simultaneously yielding higher revenues and profits for the operator).
This table talk format will be an excellent way to facilitate such a thought-provoking topic and discussion. So, register now for the Inside Self Storage World Expo at The Mirage in Las Vegas!