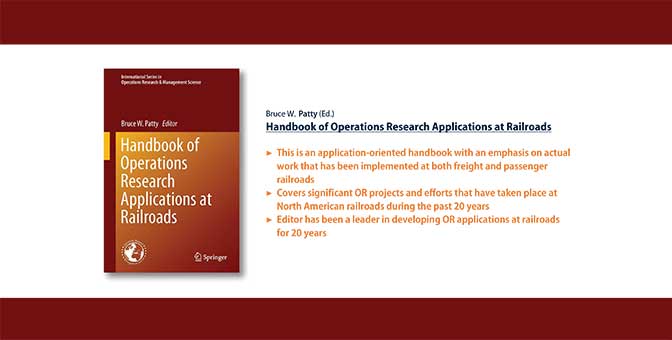 Lieberman Wows 'Em & Patty's New Publication!
Warren conducted a half day pricing workshop at this year's Inside Self-Storage conference held earlier this month in Las Vegas.  The strong attendance (over 100) is yet another indication of the increasing and strong interest in advanced pricing and revenue management capabilities by the industry.   For more information about the workshop, feel free to contact us.  Warren also published an article on some of Veritec's modeling methodologies in the February 2015 ORMS Today magazine.  This article is available to download on our Resources page.
In other news, congratulations to Bruce on the recent publication of the Handbook of Operations Research Applications at Railroads, for which he served as editor and contributor.  There is additional detail on this publication on the Resources page as well.