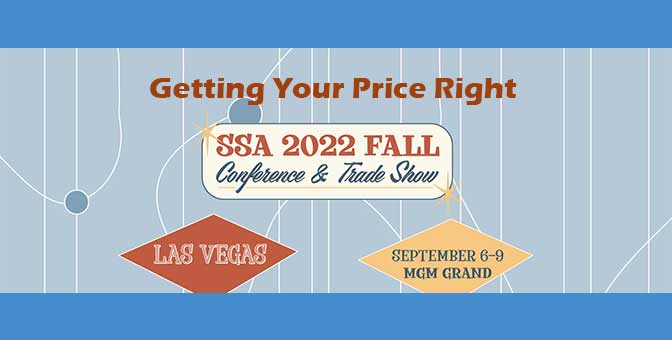 Getting Your Price Right: SSA 2022 Fall Conference Presentation
Forecasting demand is a key element of getting your price right to generate greater revenues and profits. But where to start? And how should the forecasts be used?
For many self-storage stores, there is a surprising amount of "periodicity" and regularity in the way that move-ins occur during each month. Even without sophisticated methods, you can frequently forecast monthly move-in demand with surprising accuracy by the end of the first week of each month. Doing so allows you to determine the right price adjustments you may need to make.
We are excited to announce that Dr. Warren Lieberman, President of Veritec Solutions, has been invited to speak at the Self Storage Association's (SSA) 2022 Fall Conference and Trade Show. The dates for this Conference and Show are September 6 – 9, at the MGM Grand in Las Vegas. Warren will be speaking on Thursday, September 8 at 3:15PM. See the most updated SSA 2022 Conference schedule of events here.
Also, we are delighted to announce that Kevin Bowman, Managing Director, Revenue Management at StorageMart, will be joining Warren. It's going to be a great team effort.
Getting your price right has its challenges: Set it too high and you risk less move-ins, and hence, lower occupancy rates. Set it too low, and you are leaving money on the table. To address these challenges, Warren will talk about what data to track and what alerts and signals to develop when setting prices. Any operator, regardless of size, can do this.
Kevin will then discuss how StorageMart actually applies this early-month information for its pricing.
Register now for the Self Storage Association's 2022 Fall Conference and Trade Show at the MGM Grand in Las Vegas!