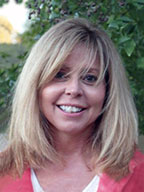 Director, Program Management
Valerie Peoples has extensive experience in designing and implementing decision support systems and working with clients to generate value. She has managed large-scale systems development efforts, such as building business intelligence dashboards to deliver key performance indicators (KPIs) for supply and demand chain management; building sophisticated supply forecasting capabilities for hospitality-industry clients; and building decision support systems to provide analytical life-cycle cost management capabilities to electric utility clients.
She has led a wide variety of client engagements, including business process re-engineering efforts (for example, defining new work flows to leverage data available from a new Routing Optimization System at a major cruise line); risk assessment efforts (for example, developing emission models for risk analyses of power plant emissions for electric utility clients); case study analyses (for example, evaluating life cycle cost management strategies for energy industry clients). She has also led a diverse range of user interface design efforts, from business intelligence & decision support UIs to UIs for engineering codes used to design plasma physics and high-power microwave components.
Valerie has a passion for working with clients to bridge the gap between business needs and technical solutions. She has extensive experience in every aspect of user engagement, including defining business needs, translating needs into system requirements, working with data modelers and engineers to design systems, serving as user liaison and advocate throughout system development and implementation, training users, defining new business processes, and facilitating wide scale system adoption.
Valerie received her M.S. degree in Engineering-Economic Systems from Stanford University and her B.S. degree in Mechanical Engineering from Brown University. She began her career as an aerospace engineer building and launching satellites. In graduate school Valerie discovered an interest in using quantitative modeling methods to solve business problems and soon found herself in the world of business analytics, data science, modeling and algorithms. Her career has taken her from large corporations to small startups and has included consulting engagements in a wide range of sectors, including Travel and Hospitality, Energy, Environment, Supply and Demand Chain Management, and High-Power RF sources.