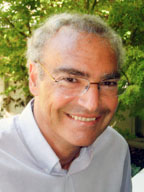 Vice President of Engineering
Michael Gordon has an extensive career designing and implementing pricing and revenue optimization systems in a variety of industries. While at Decision Focus, Mike led the development of the world's first Origin and Destination revenue management (RM) system for Scandinavian Airlines. This system was a finalist for the ComputerWorld/Smithsonian award as Best Transportation Software Application of 1995. He also led or participated in the development of other novel transportation RM systems, including a cargo RM system for KLM which pioneered weight/volume controls as well as a rental car system for Hertz which pioneered length of rental controls. At Manugistics, Mike led development of NetWorks Pricing Suite, which included applications for optimizing price lists, account bids, and promotion expenditures. These applications were deployed in a variety of industries, including the automotive, telecommunications, semiconductor and retail industries.
Mike has held senior executive positions in the pharmaceutical industry (at I-many, GHX, and Pricing Analytics, Inc. which he founded). Here, he led development of contract management systems based on scoring models to segment customers and simulations of contract structures to optimize contract pricing models.
He is an expert in systems interfaces for analytical systems in a variety of industries. Mike is also an expert with many database systems, including Microsoft SQL Server, MySQL and Oracle, as well as many operating systems including Unix and Windows Server. He received a B.S. degree in Mathematical and Computational Sciences as well as an M.S. degree in Engineering Economic Systems, both from Stanford University.
Mike is a co-inventor on 2 issued US Patents:
Patent # 7,133,848 – Dynamic Pricing Issued November 7, 2006
Patent # 6,963,854 – Target pricing system Issued November 8, 2005