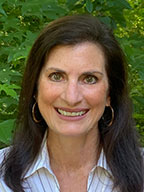 Director, Self Storage and Cruise Industry Analytics
Ms. Laurie Richardson joins Veritec Solutions with extensive experience managing, designing and implementing decision support systems in the cruise line, travel and leisure, container shipping, electric utility, and telecommunications industries.
At Talus Solutions (resulting from the merger of Decision Focus and Aeronomics), she managed project teams responsible for the mathematical modeling and formulation, design, development, and implementation of data warehousing systems, reporting systems, decision support tools (routing optimization, forecasting, and revenue management systems) and related business processes. Laurie received a corporate technical achievement award for the mathematical formulation, development, and implementation of a scheduling decision support tool for power plants for use in the electric power industry.
Laurie began her career at AT&T Bell Laboratories as a systems engineer designing, managing the development of, testing, and implementing voice and data network monitoring tools for clients. She worked extensively with the clients to ensure a successful implementation, creating client training manuals and conducting on-site client training. As a systems engineer she was the liaison between the clients and the developers. Laurie has a strong focus on educating her clients and her experience as an educator includes teaching math to college and high school students for 17 years.
Laurie received her MS degree in Operations Research from Stanford University and her BS degree in Industrial Engineering and Operations Research from Virginia Polytechnic Institute.