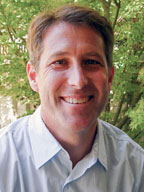 Vice President of Planning Analytics
Jim Mullin has over 20 years experience in designing and managing decision support systems as well as in leading ongoing operational process, program, and organizational execution to maximize the benefits of these solutions. He has done this from the perspective of both an external systems supplier and an internal customer/user of such systems. Jim has served in senior positions at several companies ranging from small start-ups to mature corporations. Some of his key experiences include:
Amazon.com. Jim's department was responsible for Sales & Operations Planning (S&OP)– the driver of inventory flow, capacity, and labor planning– as well as for transactional planning systems (product forecasting, buying, network order assignment, and removals).
Blackhawk Network. As VP, Operations, at this Safeway subsidiary that pioneered third party stored value programs such as prepaid financial and gift cards, Jim was responsible for the groups managing all forecasting, allocation, and distribution services in North America during a period of >300% growth.
Sun Microsystems. Jim created and managed the Advanced Planning Group within Sun's worldwide operations. This group developed decision tools and processes to improve and streamline forecasting and supply planning across several internal and external organizations.
Decision Focus Incorporated. Jim started his career in management sciences as a business analyst at "DFI". He led design and development of revenue management systems and processes for companies in the travel & leisure, package delivery, and electric utility industries.
Jim's experience at start-ups includes work with Webvan (online grocer), DVDPlay (rental kiosk operator acquired by NCR Corp), and Looxcie (consumer electronics). He received his MS degree in Operations Research from Stanford University and his BS degree in Industrial Engineering from Cornell University.