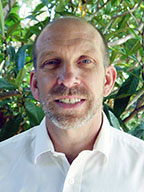 Senior Software Engineer
James Kosic has spent over thirty years in software development as a software engineer, analyst, and product manager building programs for industries ranging from transportation to power to pharmaceuticals. For the past 20 years he has been focused on the development of enterprise software in the application of pricing and revenue management. James' efforts are wide-ranging, and have resulted in software, analysis, and modelling.
For example, within the cruise line industry, James has worked on projects in forecasting and optimization of booking materialization and promotion effectiveness. For commercial airlines he has developed software to optimize allocation of airline seats to wholesalers. James was the product manager on a project that developed a contract analysis tool used by pharmaceutical companies to optimally manage billions of dollars' worth of Medicaid contracts. In addition, he has produced modeling and data analysis studies regarding electric power production and consumption and the optimization of pricing for toll roads.
James has a BS degree in Mathematical and Computational Sciences from Stanford University.