Handbook of Operations Research Applications at Railroads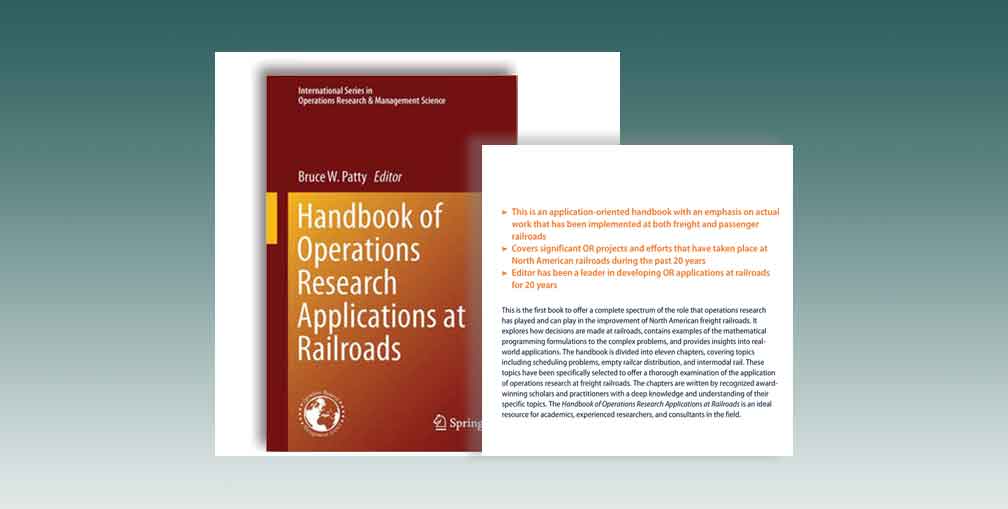 This is the first book to offer a complete spectrum of the role that operations research has played and can play in the improvement of North American freight railroads. It explores how decisions are made at railroads, contains examples of the mathematical programming formulations to the complex problems, and provides insights into real-world applications.
Edited by Dr. Bruce W. Patty, the handbook is divided into eleven chapters, covering topics including scheduling problems, empty railcar distribution, and intermodal rail. These topics have been specifically selected to offer a thorough examination of the application of operations research at freight railroads. The chapters are written by recognized award-winning scholars and practitioners with a deep knowledge and understanding of their specific topics. The Handbook of Operations Research Applications at Railroads is an ideal resource for academics, experienced researchers, and consultants in the field.
by Bruce W. Patty (Editor) | Published by Springer 24 Apr 2015